Chad Dennis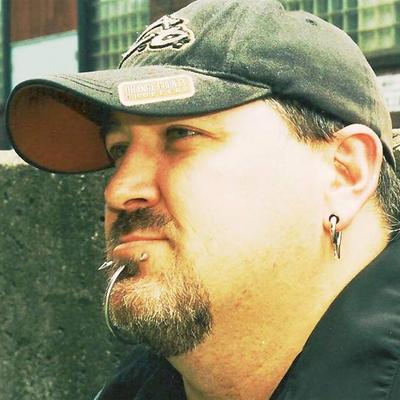 People have been pushing me for years to write a full length novel so I finally got off my duff and did it! Mark Twain said, "Write what you know." Since I spend so much time studying religion and belief systems, I took that to heart! There will be 5 books in total for "The Road to Redemption Saga." It takes a little time to actually bash out a book as I have a full time job and can only write in my spare time.
If you should read my book, I promise you'll love it! (And if you don't, feel free to lambaste me in the review!)
When Alistair Cowley threw himself from the roof of the tallest building in Lima, Ohio to escape his life, he never dreamed that anyone would save him, let alone a demon! Now, possessed by the wisecracking demon, Uriazel, Alistair finds himself embroiled in a battle against the forces of Hell in an attempt to save the very world he once sought to escape.
Not an easy task when you throw in five elemental orbs, an angel possessed priest, a psychotic on again-off again girlfriend, a Native American, a Pagan, a crowned prince of hell, seven unholy queens, the seven deadly sins, and more demons and creatures of the underworld than you can shake a stick at in and around Lima, Ohio. Bring all these factors together and what do you get?
A mess… And the world hanging in the balance!
With almost everyone and everything above and below against them, can Alistair and Uriazel outmuscle, outsmart, and keep the queens of hell and their minions from acquiring the artifacts needed in spell-work to usurp the power of the seven deadly sins?
If the queens succeed, they will be able to tempt mankind ruthlessly while leaving no hope for the tempted to shake off their sin and find redemption. To save the world, Alistair and Uriazel will find themselves battling their way across West Central Ohio and, eventually, into hell itself!